LOULOU BISTRO, BOULANGERIE & TRAITEUR OFFERS THREE SOPHISTICATED YET APPROACHABLE AND DISTINCT OFFERINGS IN A NEIGHBOURHOOD SETTING IN LAVENDER BAY.
DINING AT LOULOU WILL TRANSPORT YOU TO THE DELIS OF EUROPE AND THE BISTROS OF NEW YORK.
IN THE BISTRO YOU WILL ENJOY CLASSIC, HONEST AND FAMILIAR FRENCH FARE, INSPIRED BY OUR PARISIAN FAVOURITES WITH A NOD TO GREAT CONTEMPORARY EUROPEAN BISTROS AND BARS.
IN THE BOULANGERIE & TRAITEUR IT'S ALL ABOUT THE BEST BREADS, CROISSANTS AND OTHER VIENNOISERIE, CHARCUTERIE, FROMAGE AND GREAT WINES.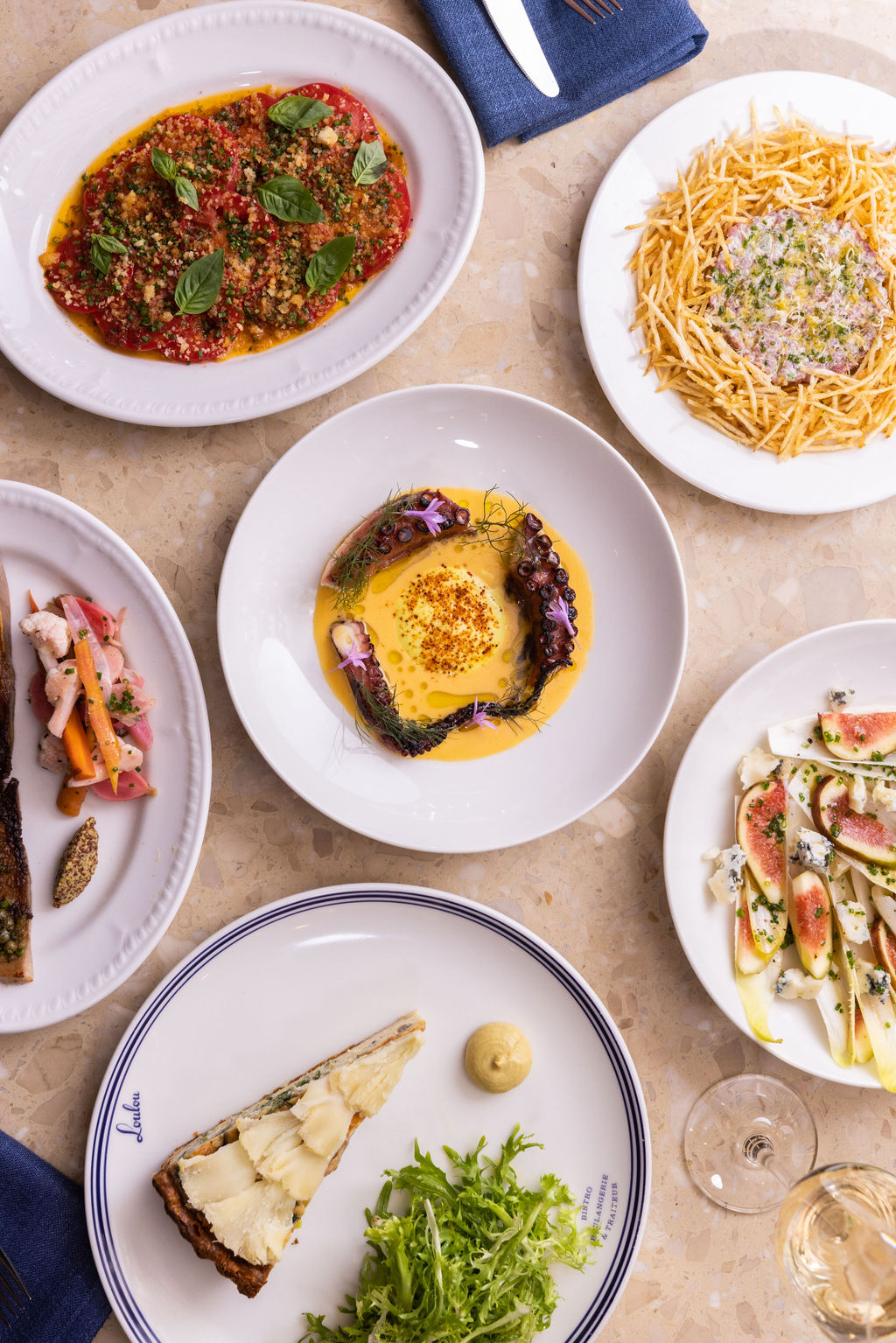 Bistro
Loulou Bistro, is a true neighbourhood offering where the menus are French, but light, and the environment is warm and welcoming.
Open for lunch of dinner, you can enjoy a glass of wine and snacks in the bar, or an intimate date night or a meal with family and friends enjoying Champagne or Burgundy with a platter of Fruits de mer or Steak frites.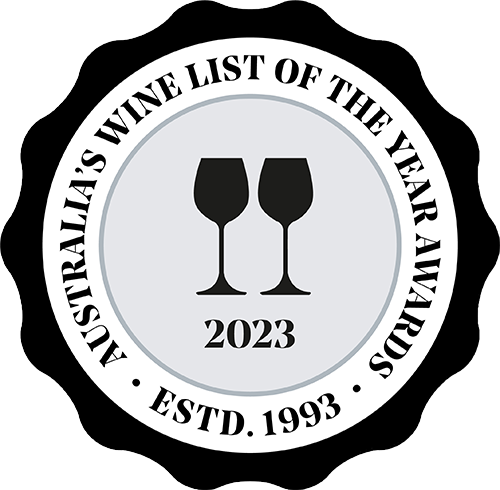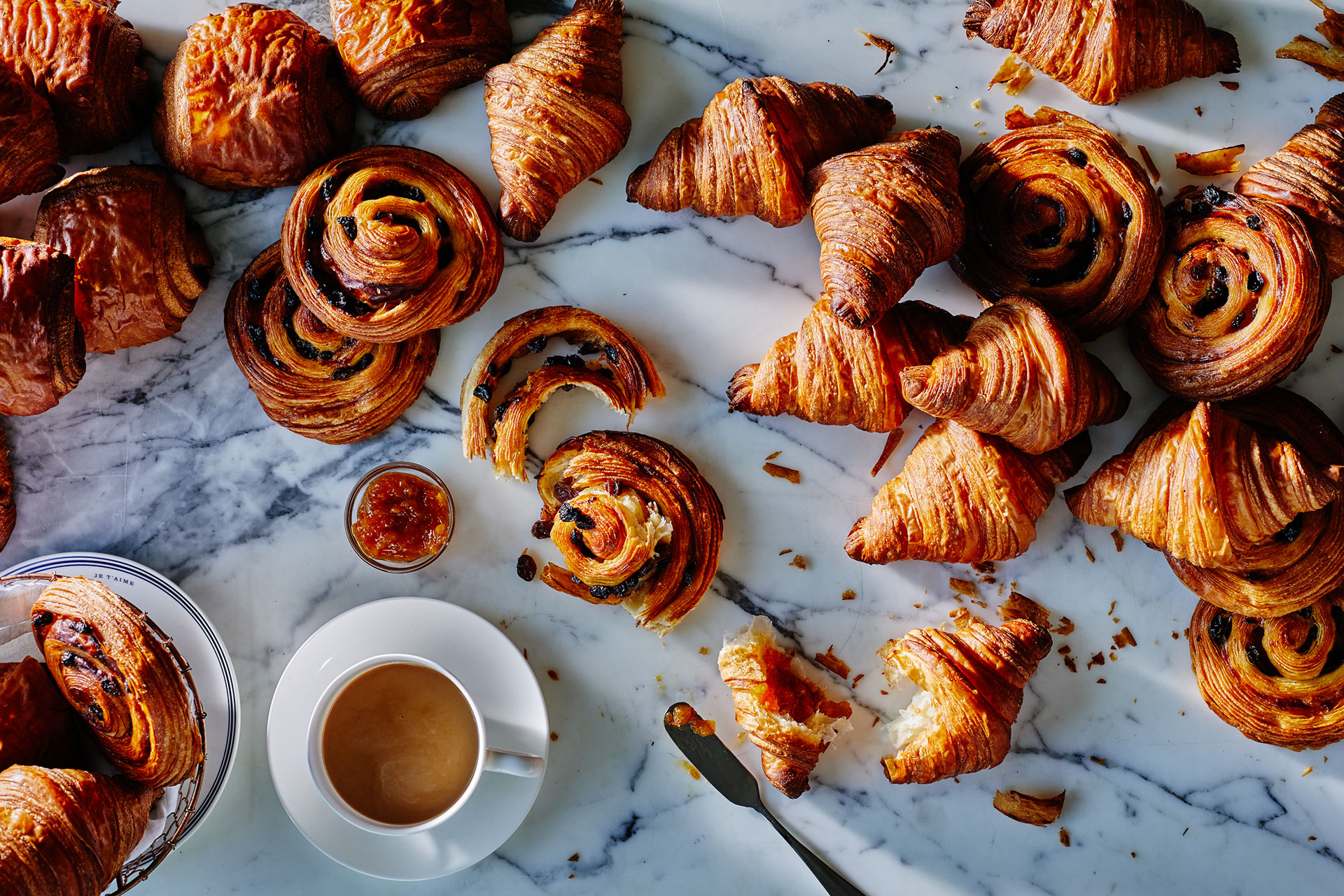 Boulangerie
We bake four times a day to ensure we are delivering a constant supply of fresh bread and pastries.
Our menu is constantly evolving but includes classic baguettes, miche loaves, and pain au chocolat. On the weekends expect a larger selection of Viennoiseries including savoury danishes, kouign-amanns, croissants and tarts.
Open 7 days a week, from 7am-4pm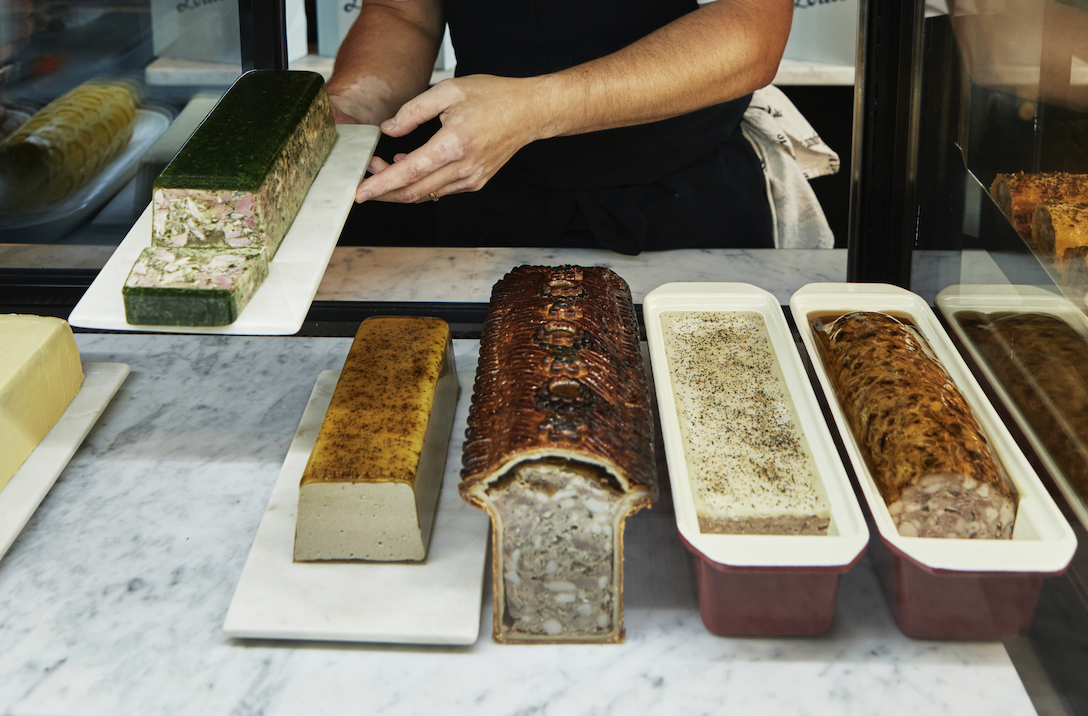 Traiteur
In the Traiteur, find exceptional produce and meals to take home – Toulouse sausage, country terrine and chicken liver parfait sliced to your liking, duck pithvier, family quiches, rotisserie chickens as meals or rolls, sauces and condiments.
On our shelves, you will find a selection of condiments and a unique selection of artisanal products.
The Traiteur is open 7 days a week, from 7am-4pm.
* *Sample Menu, Traiteur items are constantly rotating according to seasonally available produce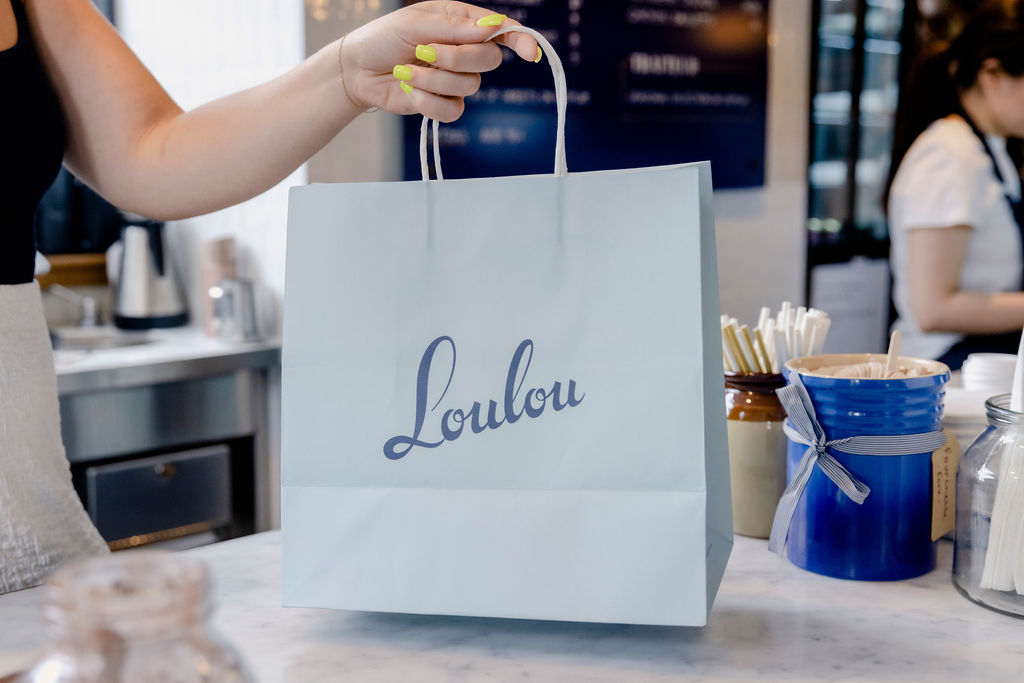 Wholesale
We are all about the best breads, croissants, viennoiserie, charcuterie & fromage. Our team uses only the best quality ingredients sourced locally from farms and mills across Australia. 
If you are interested in stocking Loulou products in your venues, please reach out to our team at wholesale@loulou.sydney and we will be in touch.  
RESERVATIONS
Stop by anytime and experience the hospitality of our Loulou team.
Reservations can be made through the reservation link below.
CONTACT
Phone (02) 8000 7800
   For general enquiries email us here
For reservations email us to reservations@loulou.sydney
Visit us at 61 Lavender St, Milsons Point NSW 2061
View on google maps
Follow us on Instagram for all our latest news and updates
We are fully licensed, BYO available for Lunch and Dinner on Tuesday's