Loulou in Milsons Point is unique for Sydney – because it's actually three venues in one: a bistro, a boulangerie and a traiteur (a French take on a deli). Each element offers a completely different experience (and means you could visit three times in one day without repeating a venue!). Below, what you can expect from each of these special spaces.
Loulou Boulangerie
The air in Loulou Boulangerie sings with the scent of freshly baked bread and pastries. Its ovens are active from morning till the evening, baking baguettes, croissants, bread and viennoiseries, meaning guests can get a fresh-from-the-oven treat or loaf of bread at any time of day. Head baker Brendon Woodward says that Loulou's boulangerie reminds him of those you'll find in France, with "shelves and cabinets filled with traditionally French products, croissants, pain au chocolate, baguettes, Paris brest and madeleines".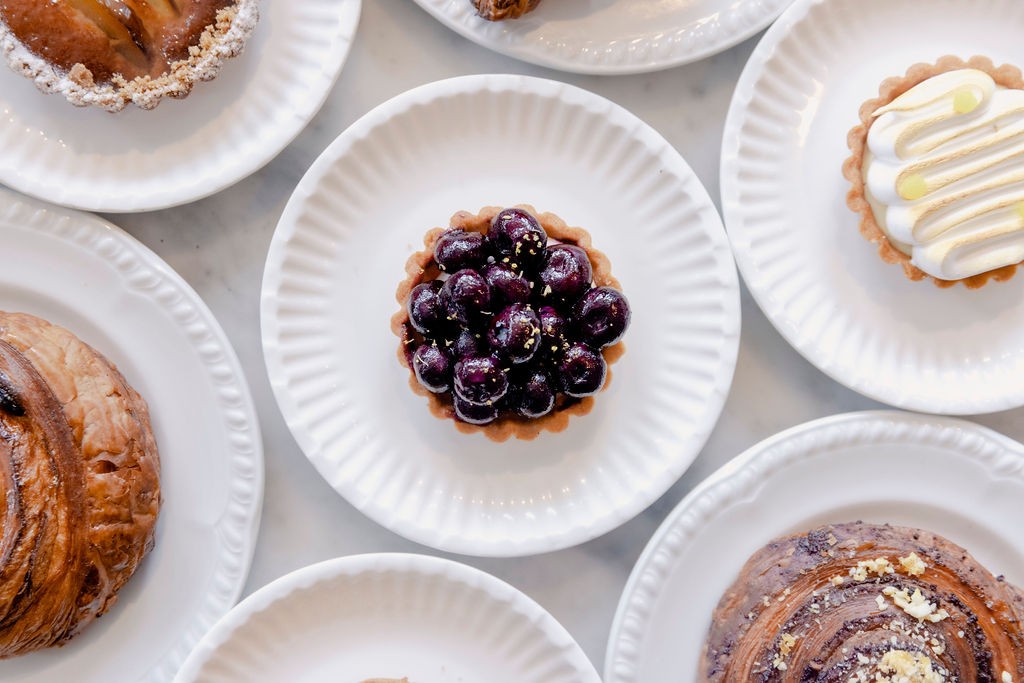 Loulou Traiteur
"The term 'traiteur' comes from the French word describing 'deli'. It also emphasises the use of high-quality ingredients, [as well as] meticulous preparation and presentation," says Yohan Bohbot , the traiteur's sous chef.
Loulou's traiteur uses topnotch ingredients – sourced locally and from France – to recreate classic French recipes, including flammekueche (an Alsatian tart), quiches and baguette sandwiches. The most popular items are the chicken liver parfait, duck and orange pate, and house-made sausages. Think of it as a one-stop shop for your next picnic or dinner party. But it's also stocked with cracking creations for lunch – sausage rolls, sandwiches and pies – plus rotisserie chickens and salads. Everything is made in-house, from its condiments to its terrines and even mixed nuts.
"We also have a lovely selection of authentic French products like Bret's chips, and Teisseire syrups," says Carolina Joly, Loulou's retail manager.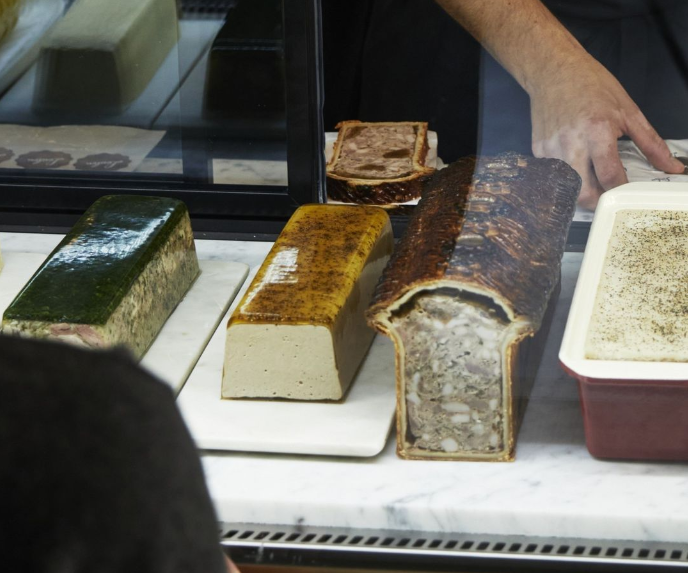 Loulou Bistro
Loulou's bistro has French-style dining on lock, pulling recipes from across that country's regions, departments and provinces, and plating them up in a handsome dining room that encourages repeat visits. Also encouraging repeat visits? The ever-changing seasonal menu. That means deeply comforting onion soup en croute (with a puff pastry top) in winter, and light salads and vegetable-based dishes come summer.
"To me, Loulou is your intimate bistro where you would find some French classic dishes like the chicken liver parfait and steak frites, but also where you would get some of the tastiest dishes like the John Dory farci with sauce champagne and caviar," says Loulou's precinct general manager Mathieu Mozziconacci.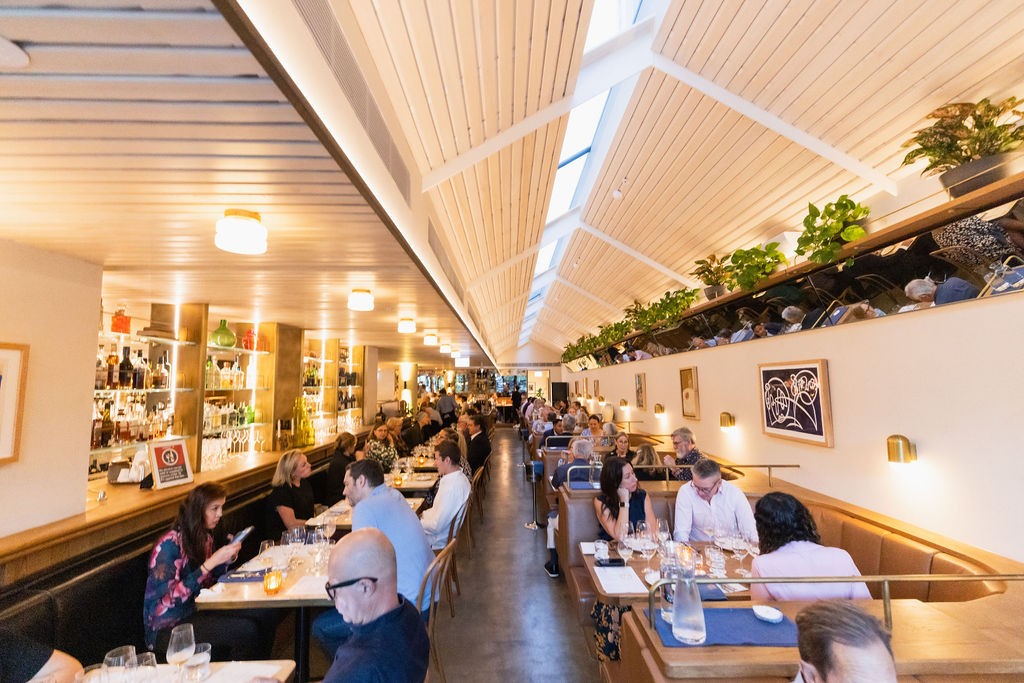 The bistro, boulangerie and traiteur
While each venue at Loulou is its own separate entity, together they're part of an ecosystem. The boulangerie bakes the bread served in the bistro, and supplies bespoke products for its specials. It also bolsters the traiteur, which makes its sandwiches using the boulangerie's baguettes.
Likewise, the traiteur supplies the bistro with its pate en croute and chicken liver pate, and Bohbat says he and the bistro's head chef Ned P. are constantly brainstorming future collaborations.
"Both of our [traiteur and boulangerie] kitchens produce items for the bistro, including brioche, burger buns and pates," says Joly. "We are all part of one large team at Loulou, focused on delivering the best service and experience possible to our customers."